Being a caregiver can take its toll on families and loved ones. But those who are the recipients of elderly care are not the only ones that experience health issues. Family members who act as a senior caregiver can see their own health decline.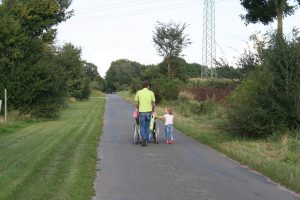 Multiple studies have shown that those who care for a family member or loved one, with an ailing physical condition, experience symptoms of their own. Those symptoms include anxiety, stress, depression and a low state of emotional well-being. Just as elderly and sick patients need support, so do caregivers.
There is a level of attachment that comes with caring for someone and when a person's condition weakens, the angst is often felt by the caregiver as well. There is both a physiological and physical strain that can develop over the course of time. Because of those effects, caregiving has been labeled a major public health issue.
This can not only be damaging to the caregiver, but it can affect the person being cared for as well. That means family caregivers have more influence than they may believe. So while it may seem more economical for families to take care of their loved ones, it can be damaging to everyone involved.
This kind of research and discovery has led to the evolution of the home care profession. A professional caregiver is trained to deal with these situations, which will help the recipients of senior care as well as their families.
There has even been the introduction of a term called Caregiver Stress Syndrome. Even those with the biggest of hearts face the possibilities of neglecting themselves while acting as a senior caregiver.
The good news is there is relief in sight for those who are stressed and burdened with caring for a family member or loved one. Home nursing care has evolved to provide a better life for seniors and their families. Some people may tend to believe that entrusting someone else with the care of a family member shows a lack of concern. However, it is just the opposite. Hiring a home nursing aid has proven to enhance the well-being of entire families.
If you or a loved one are in need of home care services, Helping Hands Nursing Service has a solution for you. With a trained registry of senior care specialists, the stress and worry that comes with taking care of a loved one can quickly become a thing of the past.